Look who stopped by for a visit today! Mush, aka, the Pink Running Machine.
Everyone in Calderdale has heard of Mush, the Pink Running Machine, but how many actually know why he runs?
Mush has suffered from a mental illness for over 15 years and has made running his life, 'running is the only thing that keeps me in this world'. Mush runs over 140 miles per week, (that's more than Mo Farrah!), in an effort to combat his own mental illness and help others suffering by raising awareness. Mush is hoping that by telling his story he can help to motivate others to change their lives too.
Here at Protheroe Property we are proud to say that we are sponsoring Mush to run and also supporting his charity to help raise awareness of mental illness. To read more about Mush and his story and to find out how you can help raise awareness of mental illness visit his Facebook page.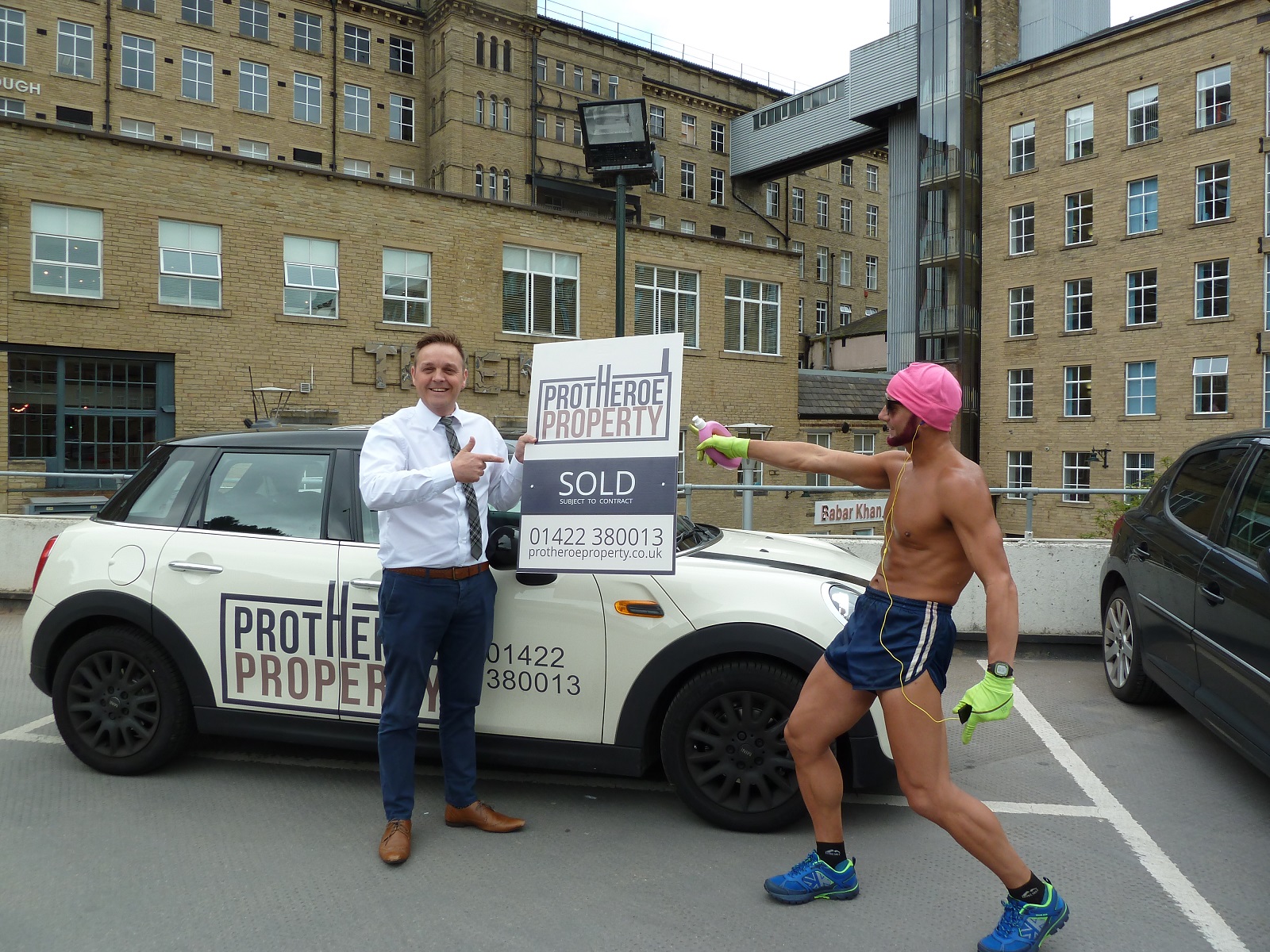 For more updates from the Protheroe Property Team, don't forget to check us out on Facebook, Like our page and subscribe to be the first to see new properties, updates and more.